Future scheduled elections:
Spring Primary:  February 18, 2020
Presidential Preference Primary and Spring Election:  April 7, 2020
Partisan Primary:  August 11, 2020
General Election:  November 3, 2020
Consider absentee voting.   Request an absentee ballot at MyVoteWI.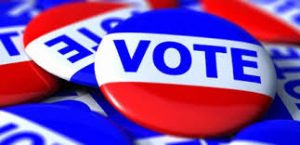 City of Augusta Residents polling place is located at City Hall, 145 W. Lincoln St.
Polls are open from 7:00 am to 8:00 pm
Photo ID is required
Go to MyVoteWI to checkout "What's On My Ballot?"